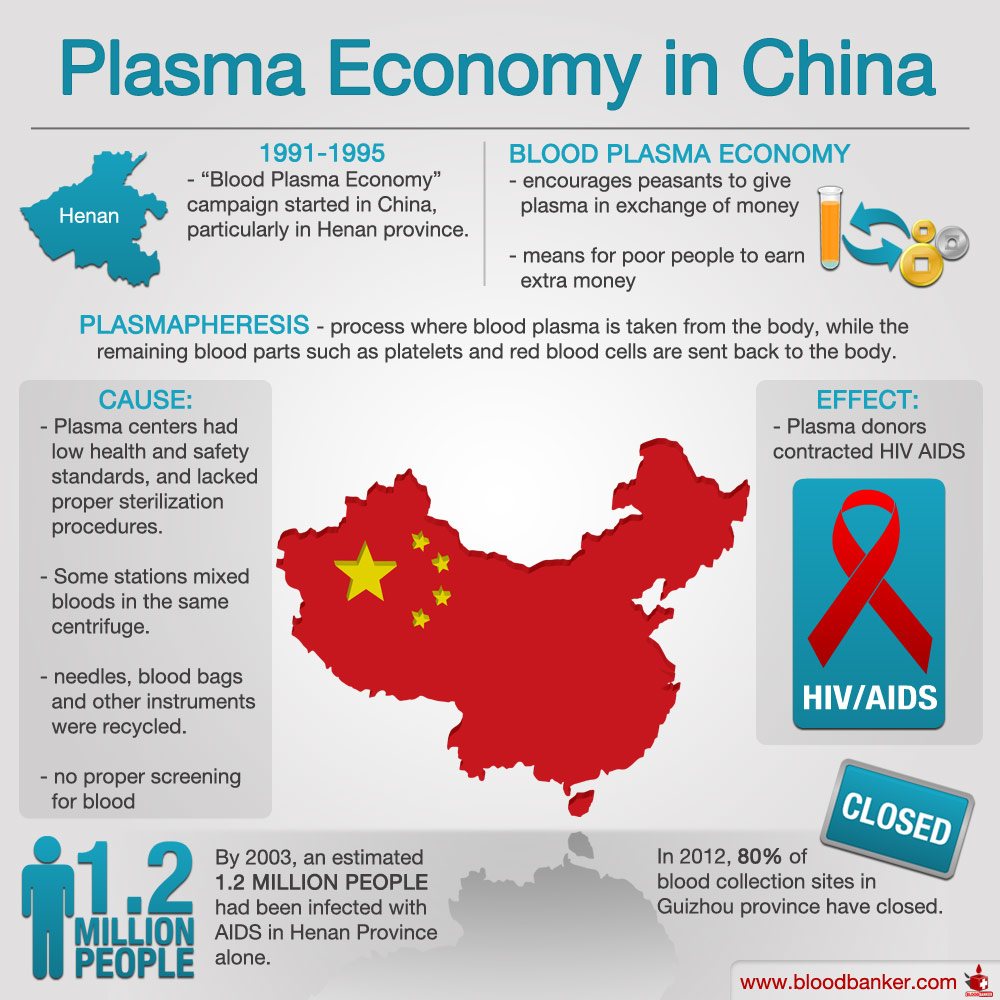 As we all found out by reading Lianke's Dream of Ding Village, in the early 90s, the Chinese higher-ups stared a campaign called the Plasma Economy to encourage locals to sell their blood and thus boost their income. Easy money, isn't it? Go, sit, give your blood, come home with new red silk jacket. Completely painless, at least for the short term. In the long term, millions of people who sold their blood got infected with HIV and hence sentenced to inevitable death.
The blood-selling business was founded on plasmapheresis, a procedure that separates the cellular elements from the blood and then returns the remaining liquid back into the organism. More illustrative description is provided in the image below.
Since the campaign was such a boom and resources were scarce (and blood heads did not really care much about the health of others), needles were reused, containers recycled and blood mixed together before being returned back to the patients. In all that mess, diseases spread like crazy. In this case, HIV/AIDS infected more than 40% of those who sold their blood. Millions of people died for money, money stained with blood.
And for those infected, life was not easy. The government refused to accept the existence of the epidemic while people were dying like moths. Instead of being sent into hospitals, people were being sent into jail.
And last but not least, what you get if you google Plasma Economy:
Keep reading!
Resources: